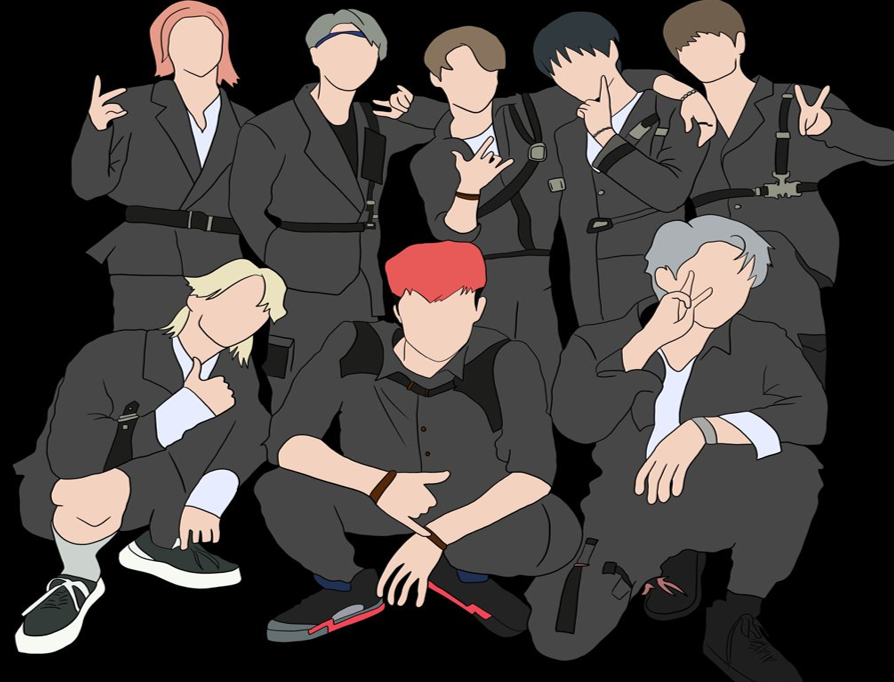 It is a South Korean male music group founded by JYP Entertainment. They qualified to debut after the show hosted by JYP Entertainment in August 2017. The group debuted as the first 9 people, but one member left on October 28, 2019. The official release date of the group is March 25, 2018. On August 1, 2018, it was decided that their fandom name was "STAY". STAY; It represents that Stray Kids wants to stay with their fans.
Current Members of the Group: Bang Chan(leader), Lee Know, Changbin, Hyunjin, Han, Felix, Seungmin, I.N
The group has a subgroup called 3Racha and they are involved in the writing and production of almost all songs, so they produce their own songs. The band has 11 albums and many more singles.
Many people are biased about K-pop, but I think this group is a group that will break your prejudices. You ask why? First, they have a leader who is often a psychologist for their fans. Just being there by writing songs about the problems of the band's fans can be enough to break your bias. Example "Insominia and Side Effects". I can give many examples for this, but one of the most important things for me is the meaning of light sticks
(specially designed light sticks that K-pop fans often use at concerts and awards ceremonies). Lightsticks are the combination of two words compass and rod. The meaning is; No matter what happens, wherever you go, STAY will find the right way and the right way is Stray Kids.  As my opinion; I started listening to K-pop thanks to them and I loved it. I had prejudice before and I was never listening. Now they inspire me in many things, no matter what situation I am in, I listen to their songs and they are with me. There are a lot of things they have contributed to me and I'm glad I got to know them. What I'm going to tell you is, put aside your prejudices and give them a chance, I think you won't regret it. I'm saying you never have to love their songs just give it a chance. Thanks for taking the time to read my blog… ❀
https://www.google.com/urlsa=i&url=https%3A%2F%2Fwww.pinterest.com%2Fpin%2F787074472371895037%2F&psig=AOvVaw3rc_atj1at9JxvdE_IwROj&ust=1617394789589000&source=images&cd=vfe&ved=0CAIQjRxqFwoTCJCJvqHv3e8CFQAAAAAdAAAAABAD